KNIFE GALERY - HANDMADE KNIFE.
The knives you can see on this site are exclusively handmade.
If you want to purchase one please contact us by email, phone or our contact form.
All of our knives are handmade so small deviations to the images are possible.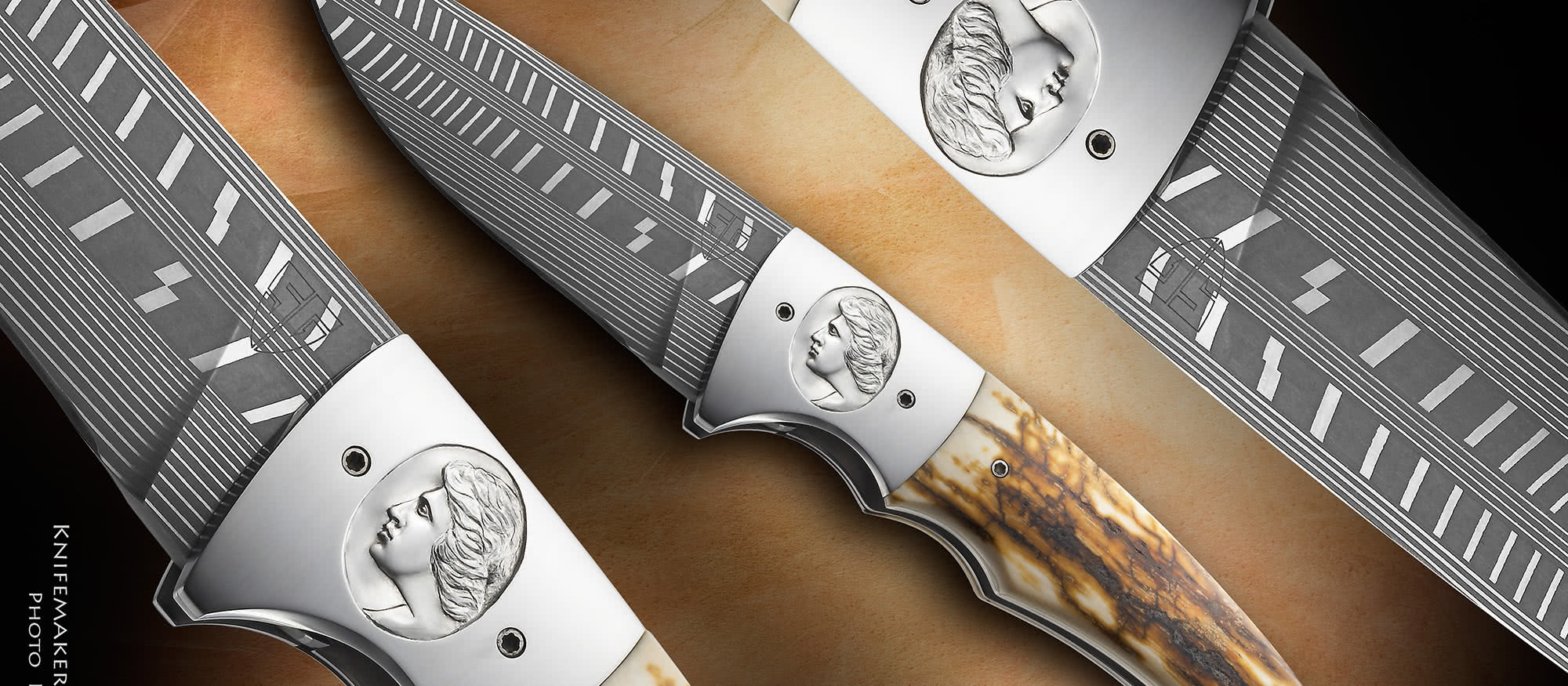 Face - Klappmesser
Jackknife Linerlock Damast from M.Becker, Gravur from Mirek.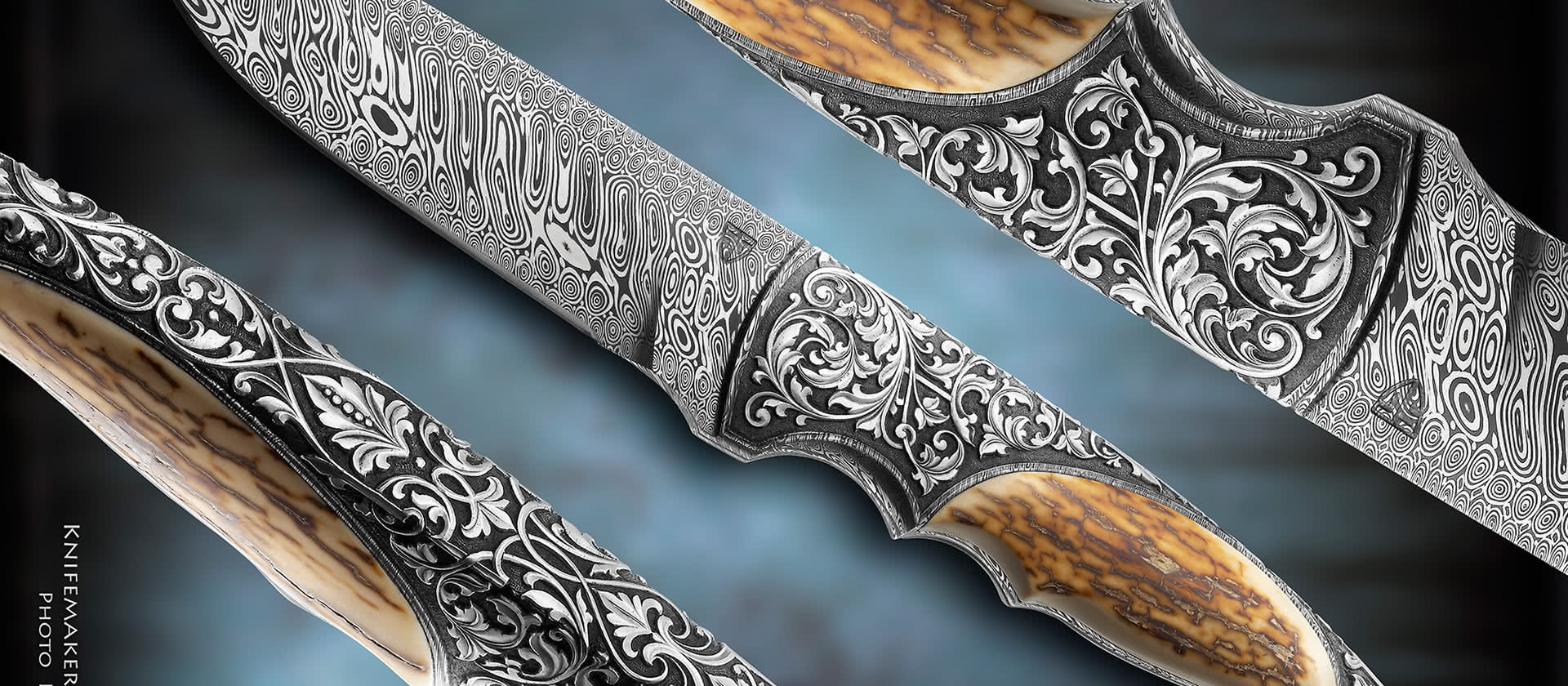 Steel Art
This knife is decorated with a extremly plastic ornament engraving from the artist Florian Güllert.


Medusa
Engraved knife, Steel is RWL34, Engraver: Armin Bundschuh.